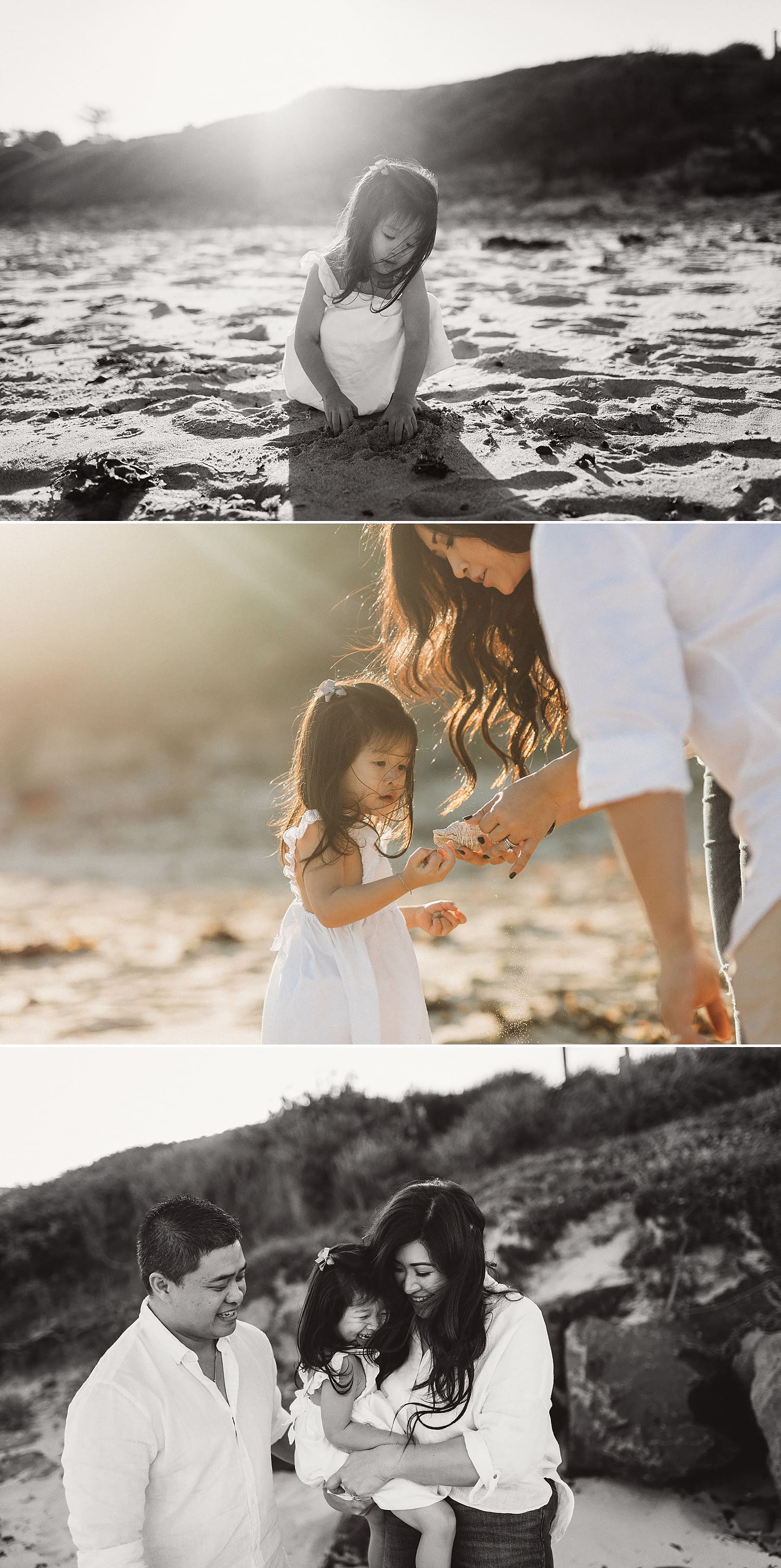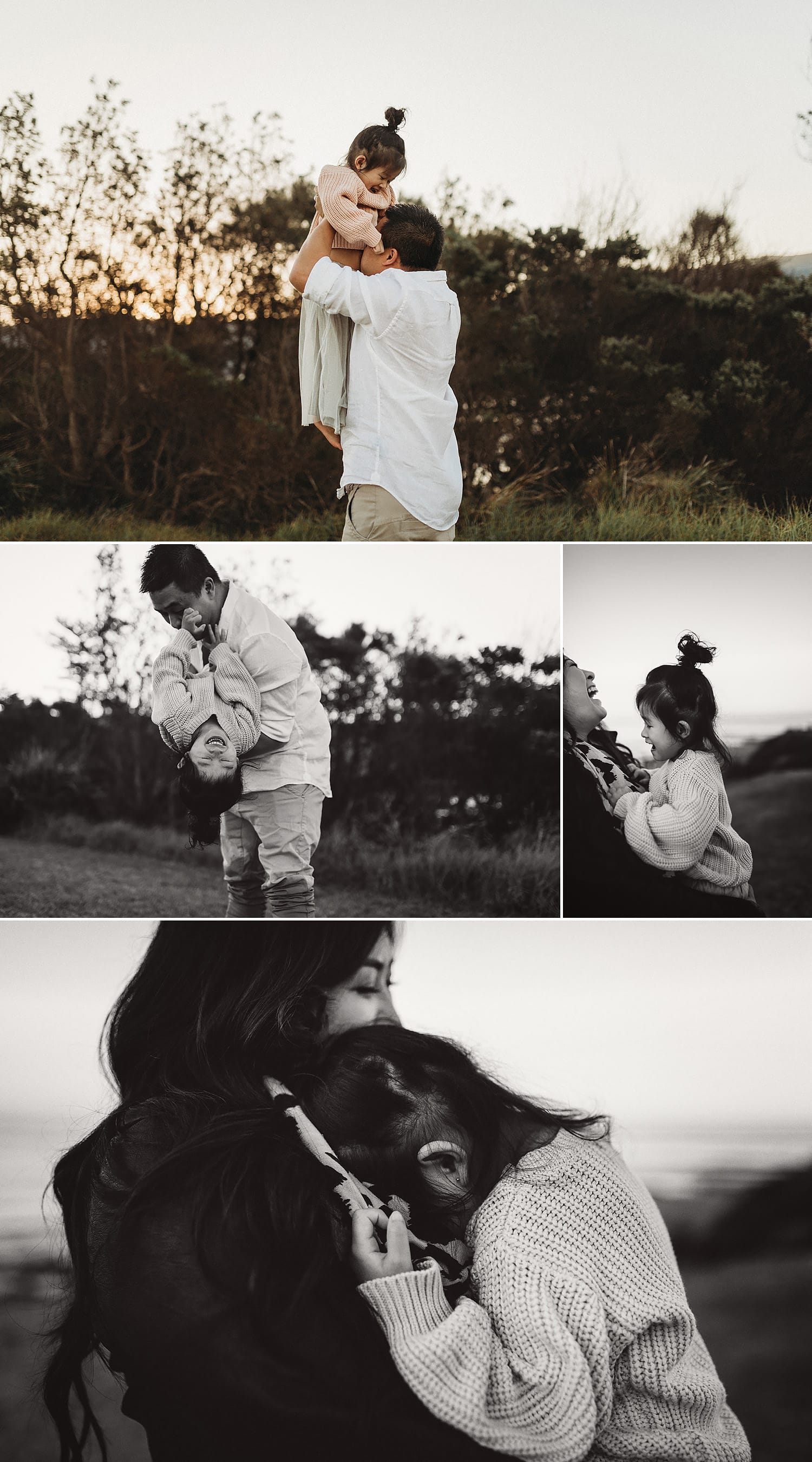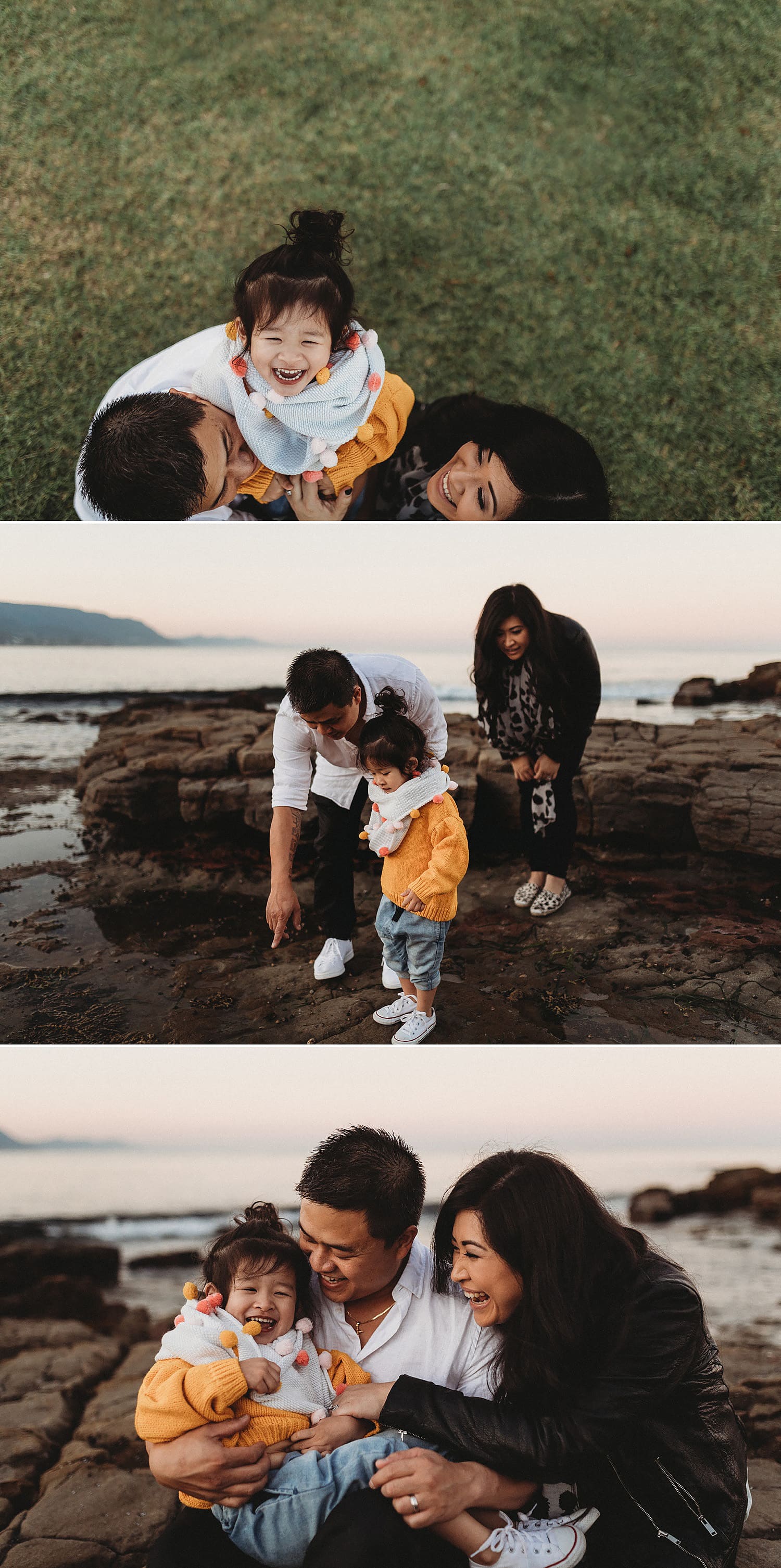 Lifestyle Family Photography – Sandon Point Bulli
Earlier this year, I had the pleasure of meeting this lovely family, for their Lifestyle Family Photography Session at beautiful Sandon Point, in Bulli. The best words I can use to describe this family is, hilarious, fun, loud and in love. My cheeks were sore from all the laughter, and their daughters little giggle gave me butterflies, it was so sweet. I got the impression she never stops giggling. So the laughing seemed to be on tap and the swift outfit changes were impressive. This little girl has a killer wardrobe!
This session had an adventurous feel to it. We started looking for little fish on the rocks, then headed to the water to catch some waves. This tiny two year old had me very nervous. She literally has no fear what so ever! She is only tiny and the waves almost knocked her over numerous times, her parents were more than confident she had this covered. I on the other hand was a nervous wreck, but she had this in the bag. That smile never left her face and that sweet giggle just got louder and louder.
Two more outfit changes and we finished the session on the other side of the point, climbing rocks and watching the sunset. It was such a lovely afternoon spent with a beautiful family.
To book your Family Session, please get in contact I only have a handful of spots left for the remainder of the year.